When President Joe Biden nominated William Pocan to a vacant federal judgeship in Wisconsin in December 2021, the state's senior senator, Republican Ron Johnson, shouldn't have been surprised. A few months earlier, Johnson, along with the state's Democratic senator, Tammy Baldwin, had submitted Pocan's name to Biden, along with three others, for consideration to fill that vacancy. 
"These candidates were among those selected by a bipartisan commission that we established to screen applicants," he and Baldwin wrote in a letter to the White House. "We are pleased to recommend them to you." 
But then, Johnson changed his tune, effectively freezing Pocan's nomination in February 2022 using a Senate tradition known as "blue slips"—literal blue slips of paper that senators must return to the chair of the Senate Judiciary Committee, Illinois Democrat Dick Durbin, to signal their support for a committee vote on a home-state district court nominee. Despite recommending Pocan for the position, Johnson withheld his blue slip, and Pocan's nomination expired at the end of the previous Senate.
Earlier this year, when Biden renominated those whose nominations had lapsed, Pocan's name wasn't on that list. If Pocan had been confirmed, he would have been the first openly gay federal judge in Wisconsin's history. Now, he won't be a federal judge at all.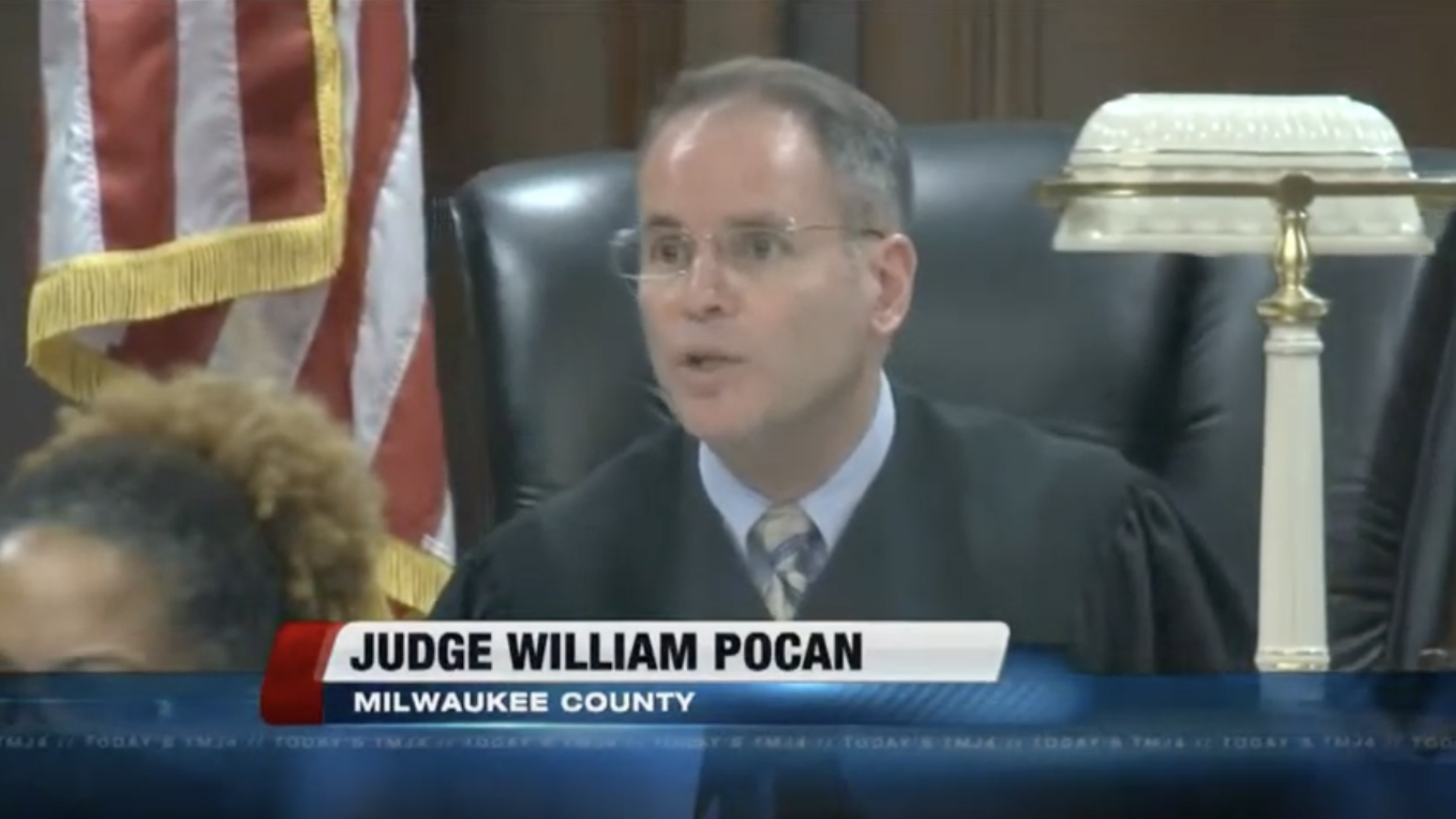 Pocan is currently a state court judge in Milwaukee, a position he's held since 2006. He worked in private practice as a consumer protection attorney, focusing on automobile fraud and warranty issues, for some two decades prior to that. Johnson's rationale for changing his mind on Pocan was that he wanted someone "actively involved" in the Green Bay community, where the vacancy is located. (Pocan had previously said that he would move to Green Bay if nominated.)

Johnson added that the "final decision factor" for his flip-flop was Pocan's decision to "grant low bail for someone charged with violent felonies." This was a reference to Darrell Brooks, the man responsible for driving a car through a Waukesha Christmas parade in 2021, killing six people and injuring 60, which Johnson characterized as "the direct result of soft on crime low bail policies and court orders." Several months earlier, a state court judge had set bail for Brooks at $1,000 for an unrelated domestic violence charge that involved the same vehicle. But Pocan had no connection to either that case or the Waukesha tragedy. 
Wisconsin Rep. Mark Pocan, William's brother, had a different take on why Johnson withdrew his support. In March 2022, Mark, who is also gay, tweeted that he hadn't been able to reach Johnson, and didn't "understand why a US Senator wouldn't return a call from a Member of Congress from his own state" other than "increasingly homophobic behavior." In an interview with The Milwaukee Journal-Sentinel, Mark Pocan pointed to Johnson's opposition to gay marriage and anti-discrimination laws, as well as his previous comment that AIDS was "overhyped."
Johnson's refusal to return a blue slip to Durbin marks the first instance during Biden's presidency of a Republican senator using the procedure to block a district court nominee's confirmation. Under President Donald Trump, Republicans eliminated the blue slip tradition for appeals court judges, a move that allowed Trump to appoint more than a quarter of active appeals court judges by the time he left office. Yet Durbin has not responded in kind for district court judges, explaining that he'd only ignore a Republican's refusal to return a blue slip if their objection were grounded in some form of bigotry, including sexism and homophobia. "I am not going to let the blue slip perpetuate prejudice," he told The New York Times in March 2021. 
Durbin didn't stick up for Pocan, though. Instead, when Johnson announced his eleventh-hour opposition to Pocan, Durbin issued a statement expressing his disappointment and his "hope" that Johnson would reconsider. Apparently, "the nominee I recommended lives in another city right now" is an objection that passes Durbin's test.
Durbin's stubborn fealty to blue slips is not just about Pocan; it is hindering the Biden administration's ability to seat nominees in states with two Republican senators, many of which are located in the South. Although Biden's pledge to overhaul the federal bench got off to a promising start, blue slips have stopped that initiative from reaching some areas of the country in which it would be most impactful. Unless party leaders are willing to stuff blue slips in the dustbin of history where they belong, millions of people who would benefit from a professionally and demographically diverse judiciary will remain locked out.  
Correction: An earlier version of this post stated that William Pocan had set bail in Darrell Brooks's domestic violence case. He did not.